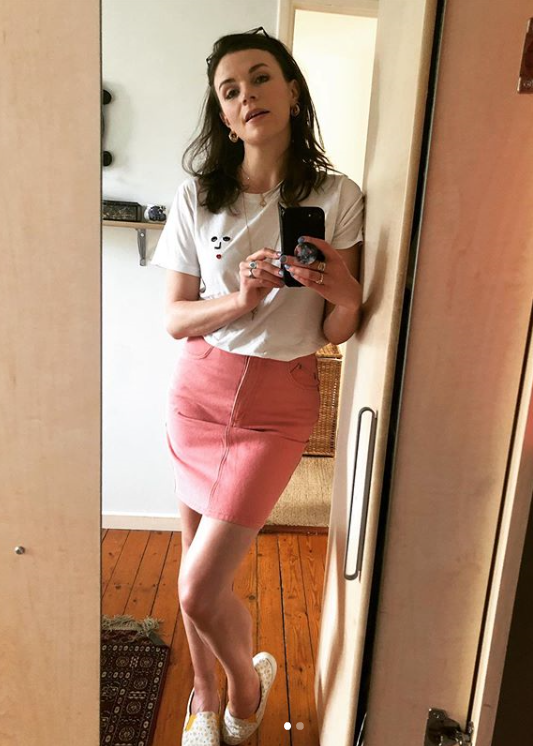 After I took this photo I went out & got hammered in an Irish pub, but the point was- last night's #ethicaloutfit was a lovely unisex tee with a cartoon face on the tit by small UK company @foof_designs , a skirt from vintage (second hand) spot Goldsmith Vintage which is worth rooting out in Soho (BUY SECOND HAND STUFF!) & a pair of plimsoles with a conscience by @hottershoes which give £20 from every sale to @mariecurieuk cancer research. May I strongly not recommend only having three packets of Tayto for your dinner, the outfit I'm in as I write this is an uninstagrammable horror.
Posted on February 5th, 2020. Filed Under: Clothing, Green Blog, Green Clothing
---
---
Contact Aisling
You can get in touch with Aisling via the following agents...