The prize-winning comedian with the CV of a veteran on bringing her second stand-up show to the Fringe
Bea's lust for getting a laugh has served her quite well so far
By Alice Jones in The Independent August 12th, 2015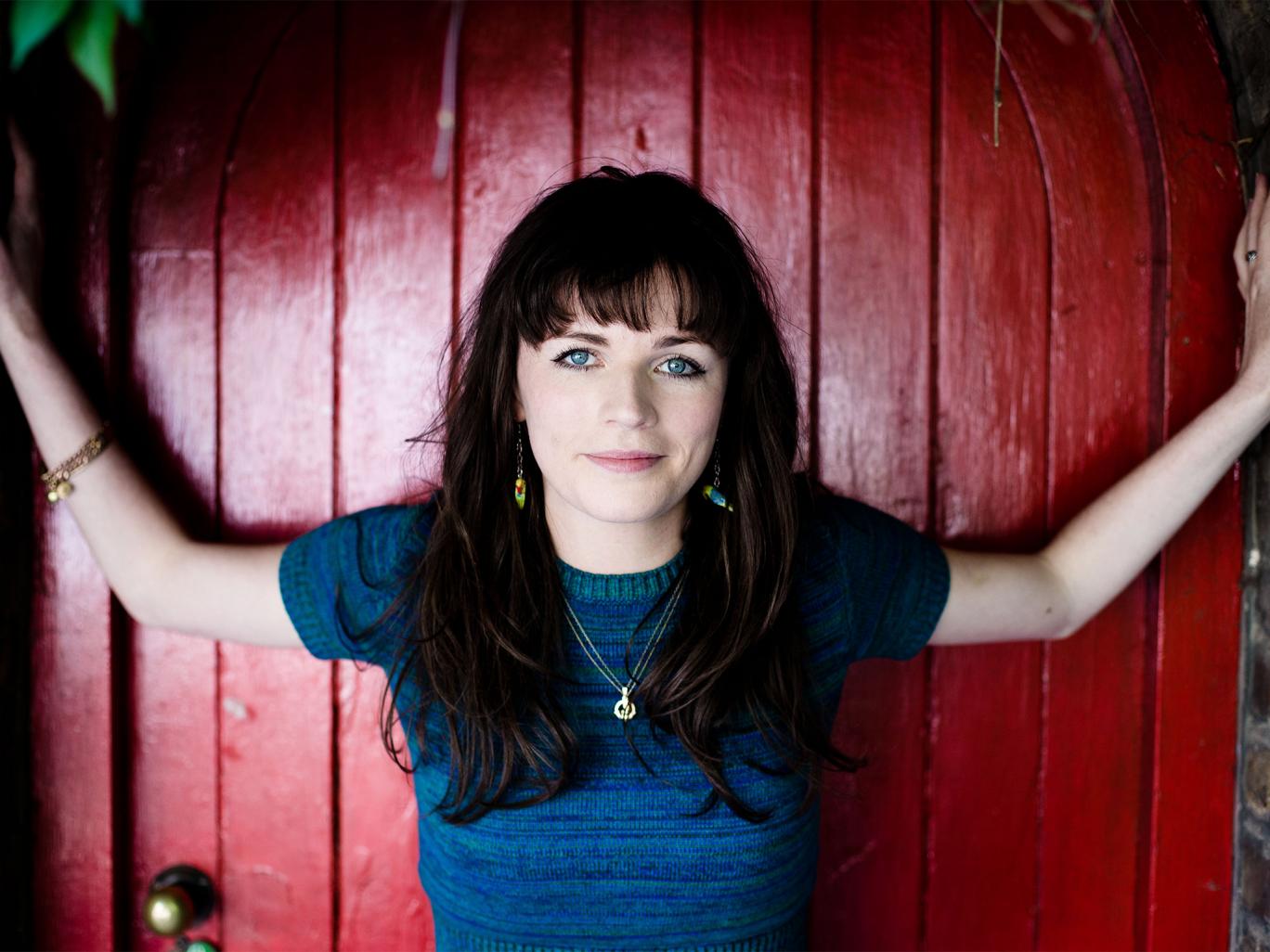 "Some people get into comedy because they love comedy," announces Aisling Bea. "Then there are people who have a message and have realised that if they can be funny, maybe people will listen to it. And then there are people like me, who are just addicted to making people laugh. My friend calls it a 'tart for a laugh'. You'll do anything – you'd jump off a bridge if you thought you'd get a laugh."
Bea's lust for getting a laugh has served her quite well so far. At 31 and barely three years into a stand-up career, she already has the CV of a veteran. She won the So You Think You're Funny? competition in 2012 (previous winners include Peter Kay and Dylan Moran), only the second female to win in its 25-year history. Then, in 2013, she took her debut show to the Fringe and was nominated as Best Newcomer in the Foster's Edinburgh Comedy Awards. A year later she won the British Comedy Award for Best Female TV comedian, and earlier this year she presented Channel 4's alternative election coverage alongside David Mitchell and Jeremy Paxman. "He's non-stop," she says of the broadcaster, adopting a posh Englishman's voice. "'Hello. How are you? What are you doing? Are you going to have a cup of tea? Well? Are you? Are you?'"
One imagines they got on quite well. Bea is pretty non-stop, too – an Irish motormouth in a neon hoodie with cat-like eyes and an alarming range of rubbery facial expressions. "Right now I've got a cold," she says sipping on a glass of green mulch. "But if I didn't, you might not be able to get a word in edgeways." Still, it takes a concerted effort for her to stop talking long enough to have her photograph taken. "Can I have that duck in the picture?" she asks, pointing at an ornament in the Brown Bear café in Islington where we meet. "Oh please can I? Pleeease?"
She is back at the Edinburgh Fringe this month with her second stand-up show, Plan Bea. The two-year gap isn't down to difficult second album syndrome: "It can't go better than it did," she says referring to her debut. "The only way is down. I've completely taken the pressure off myself". Rather, it's because she's been too busy with her "two other careers". Bea is also an actress. She put this show together in her evenings off from filming the new series of Trollied and, earlier this year, ITV's The Delivery Man. After Edinburgh she will start on Graham Linehan's futuristic new sitcom, The Cloud. She is also a writer and has just had a script commissioned by Channel 4 with Sharon Horgan.
Like her debut, Plan Bea is a high-energy, approachable hour of storytelling and jokes, still heavily coloured by her Irish upbringing but also inspired by her recent experiences of Los Angeles. She was there for pilot season, and will probably return this autumn. "I didn't mind it but I can imagine it being a very lonely thing," she says.
It wasn't lonely for her, as – typically – she threw herself into the local comedy scene. It was quite the learning experience. "Everyone gets five minutes, and because I talk so much, I panic at that. An hour show panics me a lot less than five minutes at the O2. How do you put yourself across and make sure people have a good time in five minutes?" American stand-up is also, she says, much less spontaneous. "In the UK and Ireland, crowd-work is a big thing. It shows you how funny someone would be if you met them off-stage. Americans don't care if you're funny off-stage. They want to see the writing; they want to see the work you did."
Bea is that old-fashioned showbiz thing – a triple threat, who acts, writes and jokes. "In America they call it the 'multi-hyphenates,'" she says, in an LA drawl. "If you're going to do this for a living you have to be able to tap-dance and sing, too. The more you can do, the better. Americans like workers, people who slog. I love working. It combines my two favourite things: loving working and loving complaining about working."
Filed Under: Interview
---
---
Contact Aisling
You can get in touch with Aisling via the following agents...